Hello, I have 2 suggestions after using the Outscraper tool for several projects.
The first is limitations caused by the fact that Google has 5500 search categories, many of which are redundant. The limit of 50,000 queries per running script means that only 9 zipcodes can be searched for a master list of all businesses in an area (9 x 5500 is 49500).
To get around this, I first tried to compress the list using ChatGPT, but it can't handle that much text. Eventually I discovered that Instagram has a list of categories and businesses that is only 1075 long, and condenses many of the items down. Here's an example of Instagram's bottom 3 categories vs how Google handles them:
Instagram:
Yoga Studio
Youth Organization
Zoo
Google:
yoga instructor
yoga retreat center
yoga retreat centre
yoga studio
youth care
youth center
youth centre
youth clothing shop
youth clothing store
youth club
youth group
youth hostel
youth organisation
youth organization
youth social services organization
yucatan restaurant
zhejiang restaurant
zoo
It condenses the Google version of restaurants (367) to only 83 with Instagram.
The second suggestion I have is the use of selecting multiple zipcodes or towns by Counties (only available via custom search instead of dropdown) which combines all towns within a county together. I'm collecting data for Montgomery County in Maryland and I had to manually select 25 towns to get the correct list. Here's an example of what that looked like by using 2 tabs open to manually select: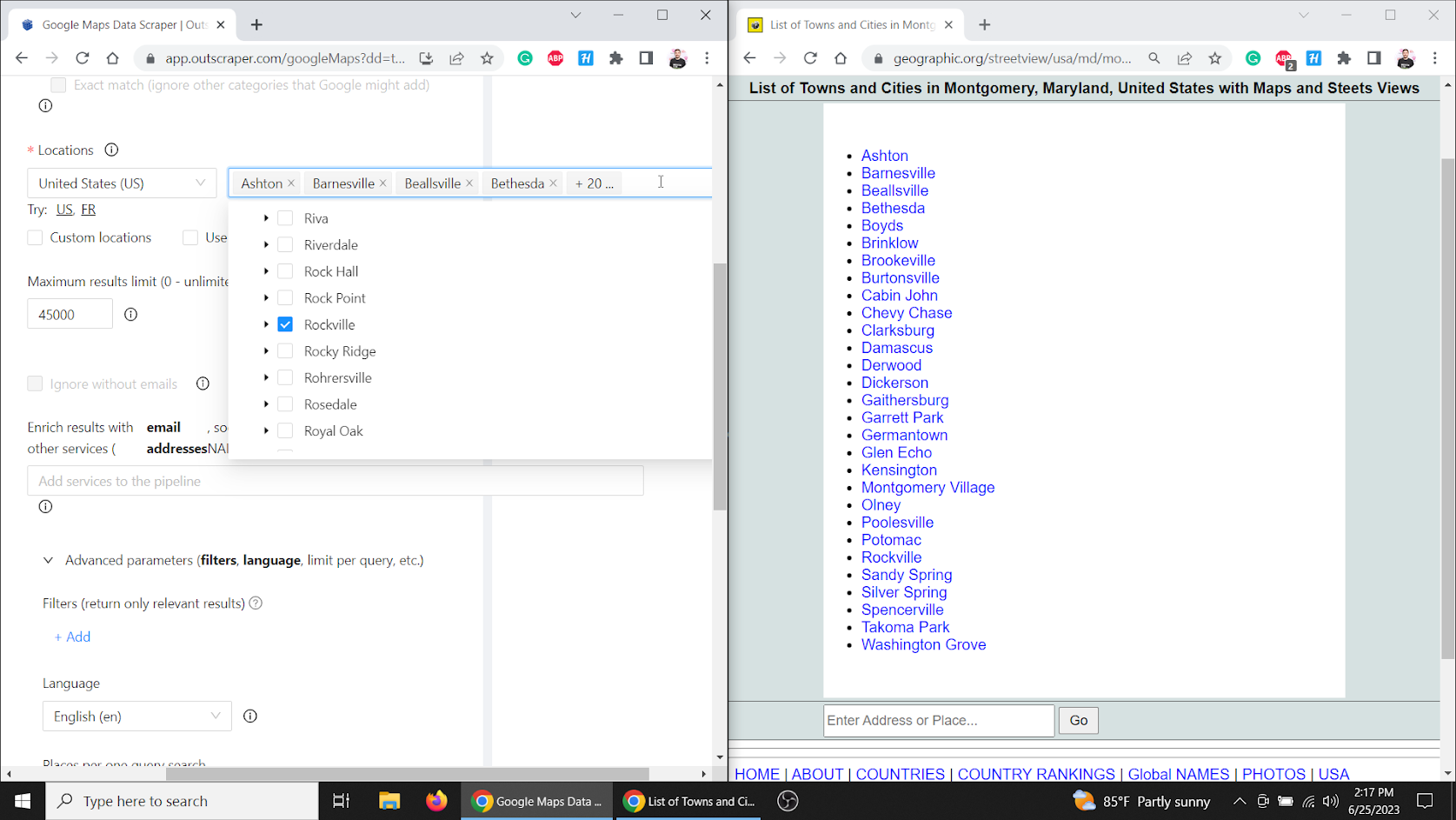 I hope others might find this useful in the future. Good luck in your research and data scraping!